In any sector of business there are small, medium and large enterprises, which are economic agents dedicated to providing consumers with products or services that meet the role to meet the needs of the market demand. To reach the above, each company carries out a productive activity that translates into the series of processes of production, distribution and sales, however, these factors do not always provide remunerative the expected results, but you can fix this by implementing a business software.
Enterprise software is a program that is designed to support logical, helping to improve and measure productivity for any business. In this way you can carry out a control in its administration, production and emission of important documents, which will lead to the centralization of data coming from different areas by facilitating the trajectory of the brand.
Currently count with enterprise software is necessary for any type of company. You can deploy optimally in any field of action already achieved adapt and customize according to the needs of each area business requires. Has several benefits, which focus on providing continuous solutions that impact on the overall performance of the brand, some of them are:

Growth and business control
Any company stands out among its main objectives the growth of this, so that always prioritizes the image it projects to its customers, as well as their internal stability and here is where the business software can provide the support that managers or staff of high command seek. This is responsible for sending information relevant to development that each area presents and thanks to its immediacy and reliability can take decisions diligent about any matter occurred, it also helps to provide for situations of threat.
Productivity and competitiveness
Is common to find in companies inventory problems without updates, activities that detract from the time and do not have any type of utility, high production volumes and low wages, overdue shipments, etc. The list of difficulties can continue, but enterprise software will boost the management of each process, projecting a usufruct of the business. Its operation focuses on analyzing all business activities implemented in the computer system, the greater the degree of use of the same by staff, the greater the efficiency and profitability that the company obtains.
There is currently no one sector that does not have competence, which is why it is important that each company stays on the forefront in order to be competitive by making optimum use of all the resources it has, which makes it necessary to improve its management with the aim of reducing operating costs, boost productivity and profits universal.
Financial management
Once the software business is being implemented will be evident the reduction of time on repetitive tasks, operating costs and administrative work thanks to the agility with which it was designed. The financial management of the company positively, as it offers to all its authorized users' real-time analysis of financial statements arising from the economic and financial information stored, which can distinguish the favorable income and work more on those requiring it.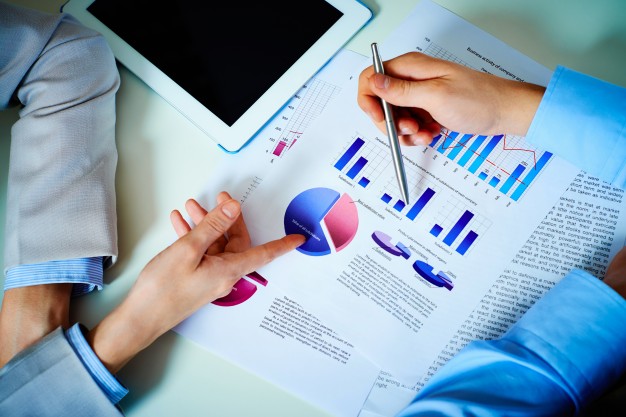 Business security 
Each business software has a database that stores all the information collected to that to each authorized user can access and use by individual access or according to the tasks of each, as well as the authorization of edition of the tabs. The program allows you to assign staff in each area unique access credentials, smart cards, biometric devices, among other technologies that contribute to the internal security of operational flows in the company.
The acquisition of enterprise software is an investment that once implementation begins to be evident impact and the progressive growth that the company goes by obtaining, helping day and night in reaching its goals in the short, medium and long term, at which time improves management operations. In short, this type of technology provides features that make each company a success story.