The economy of our country es divide into multiple areas that contribute to its growth, from the size of the population to the various business areas that maintain a constant income flow. In this sense, manufacturing represents approximately 20% of PIB, which comes from the automotive, food, beverage and electronic sectors.
The impetus given to manufacturing specialities and its export orientation has allowed its activity to grow annually.
Origin of the manufacturing concept
The concept of manufacturing in principle only referred to the form of artisanal production. However, the introduction of new productive methods, the application of technologies and the growth of industries began to modify this initial idea.
The Industrial Revolution was a process of economic, social and technological transformation that was presented in the second half of the 18th century in the United Kingdom. This movement quickly began to spread throughout the world an in this way, it was that the concept of manufacturing was adapted to new practices.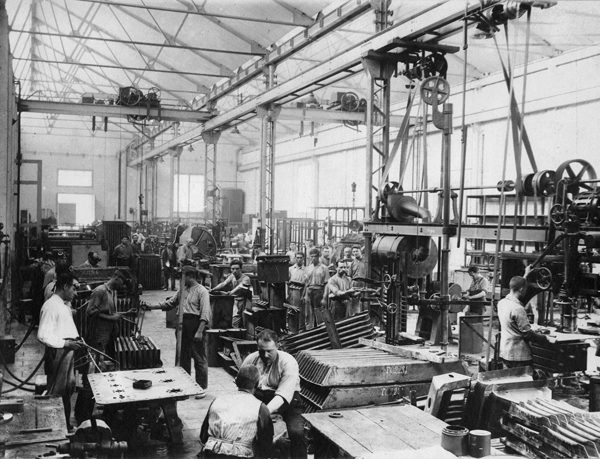 Manufacturing Definition
From that historical event, a universal definition for this concept was established and that is how manufacturing was determined as an activity belonging to the secondary sector of the economy. That is, it is the phase dedicated to the production of goods.
The manufacturing process happens thanks to two components : raw materials and human activity. In this way, the mutual understanding of both allows to cover from handicraft to high technology applied in the industrial sector.
The fundamental objective of manufacturing is to transform all raw materials into manufactured products, processed products or finished products for distribution and consumption on a large scale.

Manufacture process

Throughout history, man has always remained curious about the various materials found in the world and over time he was knowing the characteristics of each one and in this way he learned to master different techniques that helped him transform them into useful elements for their existence.
This envisioned the emergence of the first industries such as pharmaceutical, textile, metalworking, etc. This is how this phenomenon gave rise to manufacturing that appeared as a specialized method and its manufacturing processes.
Main types of manufacturing processes
All materials that undergo the manufacturing process can be distinguished by their characteristics that determine their strength, size, shape, density, etc. To create an elaborated product, each of them goes through a series of operations that can be divided into two main groups:
Continuous Process
This type of manufacturing is characterized by the production of batches of products, either by quantity or weight, whose calculation is made by means of continuous range variables. These variables include physical or chemical character as weight, resistance, volume, color, conductivity, transparency,etc.
Continuous processes can be seen in the production of steel, gasoline, minerals and industrial gases.
Discrete Process
In this, parts or assemblies are manufactured that can be accounted for in a simple way and also facilitates the classification of products that according to their admissible or disadvantageous attributes, determine their quality. In this way, each attribute can be measured by a discontinuous, numbering or simple counting scale.
This process involves the manufacture of part of cars, the manufacture of electronic circuits.
From these traditional processes an additional one emerges with the aim of improving productive work.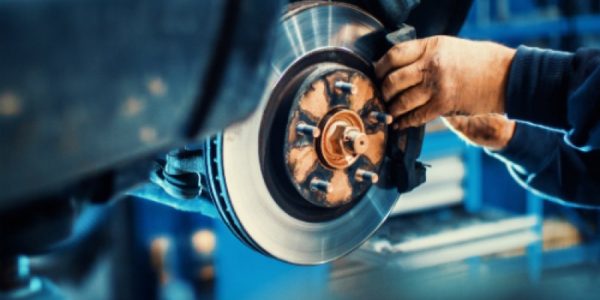 Flexible manufacturing process

A flexible manufacturing process is one that is used to combat the levels of variation that occur in the styles of products or parts. It is carried out independently so as not to interrupt the entire manufacturing procedure, while the necessary changes are made.
This flexible system identifies all work units to correctly execute each operation and allows changes to be made diligently. In this way, the manufacturing of different products is optimized to which immediate adjustments can be made.
World class manufacturing
For some years now, the economy has undergone internationalization, which has impacted local business and has led a large part of the world market towards the demarcation of what is know as global companies. In this sense, the permanence of the world-class competitors that respond to the demanding needs of the customers is asserted.
The world- class manufacturing term refers to the practices implemented by companies dedicated to the elaboration of products to reach a higher level in the standards of flexibility, efficiency and quality, since these allow them to complete in international markets.
It is a concept closely related to the production models developed after World War ii named under the concept of lean manufacturing
Currently, world-class manufacturing is a business challenge, of which more and more companies seek to be part of increasing the flexibility and efficiency of their operations  based on the responsibility and experience of the people involved.
Lean manufacturing
Also known as lean manufacturing is a production based on minimizing losses of manufacturing systems and maximizing the value of the product for the customer. Use only the resources necessary for development.
By suppressing expenses in low-value assets,quality is improved and production times and costs are reduced.
The key principles of lean manufacturing are:
Continuous improvement

Quality without margin of error

Varied, diligent and efficient production

Elimination of activities without added value

Construcción y mantenimiento de relaciones a largo plazo con proveedores.

Pull processes . Only products that are "pulled" by customers are produced
Features of manufacturing production
As we have mentioned throughout this entry, a manufacturing process has the main function of transforming various raw materials to obtain multiple products.
Behind every process there is a need on the part of a specific audience, that it is there where each one´s reason lies. Given the demands of the market, they are responsible for supplying them in a timely manner.
A manufacturing process comprises five stages:
Management of raw materials

Physical conditioning of resources

Transformation by chemical processes

Classification according to its characteristics

Product elaboration
In general, the manufacturing concept has the following distinguishing features:
Depending on the complexity of product development, manufacturing actions may requiere a greater or lesser number of intermediate production processes.

Each process involves human activity as an artisanal technique and this also uses machinery and technology

The processes are varied and divergent, so each one is segmented to its respective specialization of activities

The optimization of resources is their primacy and as a result companies receive various benefits.
Main manufacturing sectors
A wide variety of products is obtained from the transformation of raw materials. Therefore in this process, technology has become a protagonist due to its outstanding  function of improving productive activities to contribute to the development of quality products that meet the demands of the sector.
Today, manufacturing has a diversity of operations that is enriched by the application of state of the art technology, which has made it possible to divide each sector according to its activities and the final product they produce.
Some of the main manufacturing sectors are:
Metalworking
Our country is among the first places in the list of countries that import machinery and tools in the world, as a result of the impulse granted by the automotive and aeronautical sector through the manufacture of metallic products.
Visual Mexico optimizes the management and development of the companies responsible for developing and assembling materials through the specific solution: ERP Mechanical Metal Industry
Automotive
This sector thanks to its dynamism and competitiveness has achieved a sustainable production of vehicles and auto parts. In addition, it is one of the sectors that in recent years has increased its strength by implementing innovative processes.
We develop an Automotive ERP, which gives companies a fast and effective production focused on the main market challenges that require innovative solutions for the manufacture of quality products.
Pharmacist
The production of medicines has increased its value in the economy of the country, which is why it has undergone a constant development in the increase of it productive levels that favor its relationship with the export and its commercial opening
In Visual Mexico we know tat is one of the sectors that keep their activities under constant regulations that determine the sanitary approval of medicines , as well as their sale. Therefore, our ERP Pharmaceutical Industry gives a higher quality value to companies in the health sector.