In Visual Mexico we focus on attacking the current business needs, those that imperatively require the application of new technologies in each of their activities. We are part of digital development and our company provides an effective solution to confront the constant changes and emerging challenges that every business sector experiences daily.
The business management that Visual Mexico offers includes multiple benefits that form a support platform for any company that seeks to achieve its objectives, based on an optimal administration that helps to make the right decisions and perform each task in an appropriate manner.
The starting point of Visual Mexico was the technological advances that began to displace traditional practices that eventually lost functionality and opened the way to new fields of action. The new digital techniques and the professionalism that distinguishes us merge it into our Visual ERP to provide innovations and improvements to the different business sectors.
That administration that only focuses on the internal area of ​​the company is performing only a portion of what the business management does in its entirety. That is, it focuses on what happens within the company and also considers the external environment in which costs, competition, profits and customers are immersed.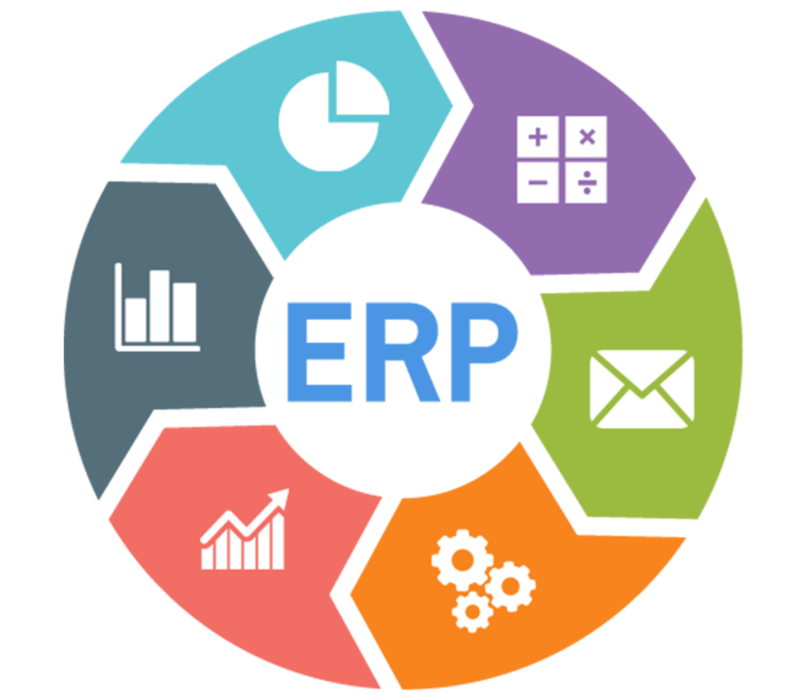 The difference between a successful case and a failed case lies in a timely business management, which is able to identify the principles that will have a positive impact on the company, as well as help to find complications that represent risks or losses for the company .
With Visual ERP we look for the areas of opportunity that allow business software to be integrated into your activities to balance internal and external factors, and thus transform business processes that reflect a company's progress and optimization. The way of working of our solution is divided into a business resource planning system, which we establish within a company as fundamental pillars:
Sales

Given the different needs that emerge daily, this space is being filled by offering products and services that represent the best option to acquire. All companies have the need to sell since there is always something to offer and when this distinguished activity merges with technology, abundant results are achieved that benefit both the seller and the consumer.

Quality management

The quality that distinguishes us is transmitted to any company through our systems that increase the value of quality management in production based on market demands. Quality products and services represent a competitive advantage well valued by customers.

Engineering

We integrate engineering into business management, in which we develop knowledge and technical methods that are incorporated into the process of planning, organization, execution and evaluation of activities that focus on meeting the company's objectives.

Inventories

The profitability of a company is reflected in an adequate administration and control of its resources, therefore the inventory is one of the internal pillars. We help improve global productivity through registrations and updates in our solution where the product database is stored.

Planning

In the short, medium or long term there must be goals and to fulfill each one in addition to an investment in human and material resources, we implement an adequate business strategic plan with which we take advantage of the strengths of each area and empower them to transform them into useful management tools

Production

Productivity is a factor that is often neglected and weakens a company's performance regardless of its size. Business systems function as an indicator that helps to objectively measure the effectiveness of the work that represents economic performance. That is, they are able to achieve maximum efficiency in the processes.

Purchases

This internal factor of companies is closely related to the basic function of purchases, which when managed and linked to the area of ​​stock of resources generates an increase in the profits and profitability of the company. Quality purchases increase the value of the products offered.

Finance

All companies represent a dynamic entity that evolves at the pace of market demands and based on its own administration. In addition to the activities, capital management is a key point in the decision-making process of a company because it has a broad domain of finance in order to trace the work bases and objectives to be fulfilled.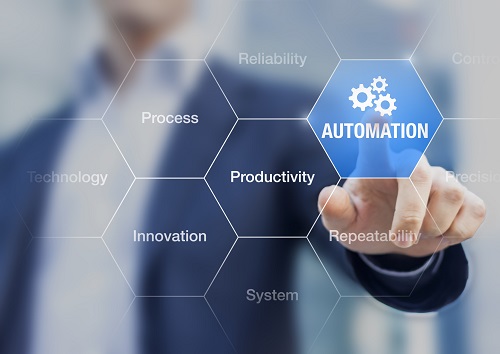 Since the globalization, the technological development underwent a significant growth, the tools of the technology that in a short time were a worldwide demand began to be implemented in every area of ​​the daily life. The work environment was one of the first to enjoy the benefits that helped the growth of many companies and facilitated their activities.
Fast and simple applications helped in business management, granting greater efficiency and precision in the operations carried out with a minimum margin of error. Among all the tools, the most prominent was the ERP system that demonstrated its ability to centralize the different areas of a company and help in decision making.
From then until now it has proven to be very useful, in the specific case of our technology it quickly joined the business sector demonstrating utility in multiple companies. Visual ERP is integrated into the internal structure, accessing the company's information to offer a detailed analysis of performance with the objective of improving its productivity by applying centralized strategies that mark an advantage over the competition.
Visual Mexico is synonymous of  maximum performance, each of our products have particular characteristics that allow companies to take advantage of all the benefits . Visual ERP acts based on the requirements of each area.
Visual Mexico emerges to provide consulting and support solutions in each business sector, where they have proven to be functional and effective in meeting the specific demands of each company.
Visual Mexico is a Mexican company specialized in providing consulting and technological solutions for various sectors, each of our solutions has a design that integrates with the operational, control and administration areas, improving its productivity and its specialty of action.
Our experience and professionalism provide growth, development and support the success of each of our clients. This comprises innovative solutions through a practical operating system, therefore, all the company's employees can handle it and increase the total return on profits.
Homogeneous solutions were no longer useful, since each of the business areas have been divided into different branches thanks to the implementation of technologies that, in the same way, have allowed them to complement their specialized activities. That is why Visual Mexico is the best option in the market, because we have the ability to understand the particularities of each company and provide effective solutions that guarantee the growth of the company.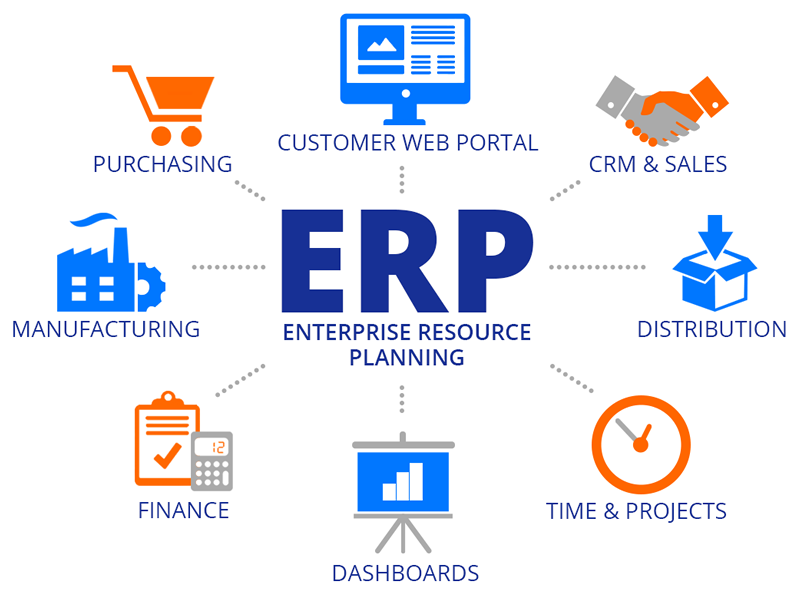 Once a business software is acquired, the business forecasts that it will face cannot be known with certainty, but in Visual Mexico we incorporate centralized systems to each of the company's processes and strategies, which help to improve aspects specific interns to be prepared for any aspect that may arise.
More than a purchase, business software is an investment that brings multiple improvements in a company, in Visual Mexico we are interested in the satisfaction of our customers, so we seek to grant multiple benefits. Some of them are:
Long term savings

Some consider this type of system to be very expensive, but it really is a long-term saving because software is the solution to simplify and automate processes, take advantage of material resources and strengthen the human factor. Business management is a gradual development that has guaranteed results.

Decision making

When you do not have a broad knowledge of the internal and external conditions of the company it is very common to make mistakes that are reflected in the performance of the company. The business software provides an extended vision of the company and the market sector to determine strengths and weaknesses and thus help facilitate the appropriate and timely decision making.

Palpable growth

Currently all business areas have high competition, so companies find it difficult to stand out from each other and in turn have growth within their sector. A business software outlines an ordered growth according to the structure of the company, but in the short and long term making it manifest.

This is only a minimal part of everything we offer in Visual Mexico. We are a company that is recognized for its quality and commitment to customer needs, which is why all the products we have offer effective solutions with operational excellence.

Our solutions modernize and favor the management of any company, since they are designed to adapt to the current needs of the market, in addition it works under the legal requirements that assure a support to reach impeccably to fulfill each one of the established objectives.

Security

All companies have a database to which only authorized personnel have access, therefore security in this area is something that is intended to prevent theft of information or unauthorized access. A specialized system centralizes the data, generates automatic backups and incorporates different levels of access to prevent any problem. The cloud is a platform where everything is stored, registered and available from any site accessed.

Productivity and task automation

A system helps optimize business management and therefore increases employee productivity. Periodic activities can be carried out automatically to eliminate duplicate jobs and redundant information to focus on the resources and tasks that are most profitable to increase overall efficiency, decrease costs and increase competitiveness.