Big data brings significant value to data analysis and the development of optimized solutions, which favor intelligent decision making and a competitive advantage in any business field.
Currently, everything revolves around data, but it's not about how many exist; but of what is done with them. Companies are the main sources of a large amount of information and they need to know what is happening in the present and also what will happen in the future in relation to their database that responds to the company's global activity.
¿What is Big Data?
Big Data refers to the set of data, whose: volume, complexity and speed of growth requires extensive analytics and software that helps in the capture, management and processing. Achieving substantial results. 
The above is reinforced by the implementation of a data strategy that responds to the needs of the company and to the consumers of its product or service that it offers.
Talking about big data is somewhat complex due to the amount of data that is generated daily. However, this helps detect business opportunities, which gives the company a competitive advantage that no longer only focuses on selling, but also on giving back to its customers.
The intricate condition of big data is due to the disorganization of data found on different platforms, much of them linked to modern technologies, the main one the internet, mobile phones, social networks, GPS devices, call centers , etc.
Therefore, in order to ensure optimal big data work, it must be combined with the structured data of an application of a commercial nature such as an ERP software or a CRM..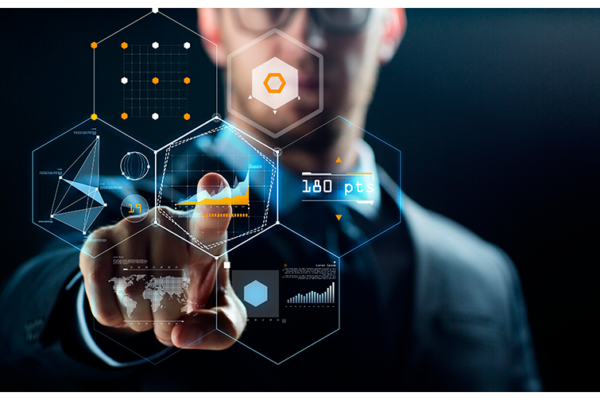 Why the Big Data is such important?
The generation of data is carried out daily exponentially and includes the activity of suppliers, machinery, products, customers, among other assets that relate to the overall productivity of the company. Therefore, you should know how to handle all that information.
In most business cases, the databases they own only use them as a record and proof of their work. That is, they use this resource below all the possibilities it offers, since they do not filter and analyze the data that can improve decision making.
Therefore, the current business framework demands the incorporation of systems that generate an impact on the performance of the activities of each company and with that, we refer to big data, which manages assets effectively.
This represents an optimized way that helps companies improve their sales strategies and reach their potential customers, through an analysis of data that when studied represent broad benefits.
The importance of big data lies in the solutions that it grants to the company, by means of the amount of data that it possesses, it monitors and analyzes them in an adequate way to identify the problems they present and the opportunities they have.

The total compendium of the data allows companies to eliminate problems and look for business trends that improve their performance and reputation.
The big data analysis leads to the formation of smarter businesses with more efficient operations, which brings them greater profits and satisfied customers with their products and services.
Some of the benefits of big data are:
Costs reduction
This type of technologies is complemented by the analysis and storage of data based on the digital platform known as "cloud", which helps reduce costs thanks to its extensive ability to save multiple databases.

Timely decision making
Big data combines extensive analytics with diligent speed to obtain information instantly that optimizes processes and simultaneously makes timely decisions, in a timely manner. Acting on instinct is a practice that does not represent any benefit.

New products and services
The analysis of big data includes the needs of customers and their satisfaction with the company, which allows to know and study the purchasing practices and the demands they have and satisfy them by creating new products or services.
Optimal relationship with customers
This point is closely related to the previous one because nowadays knowing the consumer is the key to a company's success. Big data makes it possible to personalize the customer experience with the brand to reinforce its retention through the design of products or services to your liking.
Additional competitiveness
Any business sector that decides to implement this type of technology is able to increase its competitiveness by the accuracy of analysis that significantly improves the activities of any company.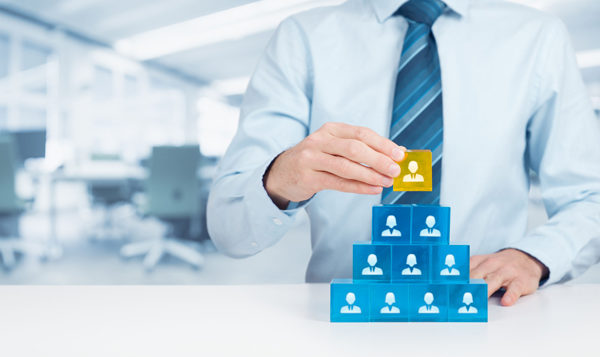 Who use the big data?
Tourism

A factor of high relevance in this sector is customer satisfaction, which can be difficult to measure. However, a data analysis gives companies the ability to compile all the information of their users and identify if they have a complaint or problem to solve immediately.
Health care
One of the most active sectors is health and big data contributes to patient registration, treatment plans and prescription information. Health is an area that demands speed and precision, therefore to meet the demands of the sector a structured analysis is the most appropriate way to provide accurate diagnoses.
Administration

 
The administration tasks are closely related to the budgets of the company, therefore it must maintain a balanced margin of quality and productivity. With an advanced analytical system, operations are streamlined comprehensively.
Education
The vision that results from data analysis generates a substantial impact on the school system, students and teachers. With big data it is possible to identify the effectiveness of education according to the number of students with low or high performance and also, it is a better evaluation and support system for managers and teachers.
Retail
This economic sector focused on the final consumer has evolved, since people are looking for retailers to respond to their demands and the best way to achieve this is through a broad analysis that covers the deep knowledge of consumers, customer loyalty and the buying habits, all this to realize profitable transactions.
Government
Big data can be applied in government departments to manage their public services, solve problems in databases and prevent criminal activity. This system provides transparency and privacy.
Manufacture
A broad analysis increases the quality of the production chain and reduces the generation of waste, activities that have an impact on the competitiveness of the company. This reduces production development costs and decision making.
Advertising
Thanks to technological advances and the proliferation of smart devices, advertising companies establish a connection with consumers when they are close to a commercial establishment. With a data analysis system it is easier to reach new customers.
SMEs

 
Big data is also for small and medium enterprises, since this system has multiple tools that allow them to know the general activity of its use. That is, who, when, how and why access the platform, all with the aim of having a record and an analysis of the transactions.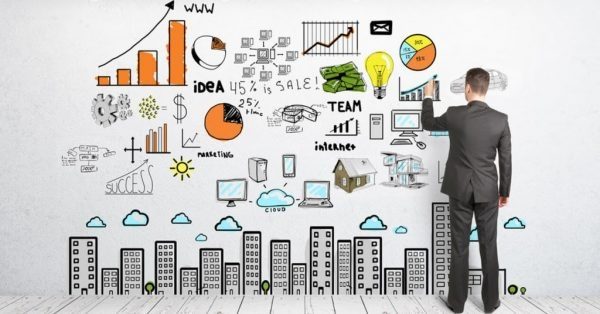 The value of Big Data
The activity of collecting, storing and managing large amounts of data for analysis is not innovative. However, at the beginning of the 2000s the term big data was introduced, which became popular and promoted the establishment of additional concepts, such as:
Volume
Companies collect information from various sources, from the activities of the production chain to the final transactions, so in a short time you have a large database. In the past, storing data would have been impossible.
Speed
The data is generated and transmitted at a hurried speed, which allows a timely arrangement of them. Through sensors and an optimized measurement it is possible to send and know the analysis of the databases in real time.
Variety
The data has different origins and formats, there are as traditional databases to unstructured text documents. Currently, this variety includes audios, videos, financial transactions, emails, etc.
Other characteristics that are attributed to big data are truthfulness and intelligence, where the latter gives companies the ease of making appropriate decisions at the most appropriate time, which increases their value by generating data analytics. In addition, it offers the following competitive advantages:
Higher quality in the processes.

Best company-customer relationship.

Cost reduction in operations.

Definition of new smart business models.

Increased efficiency in technological operations.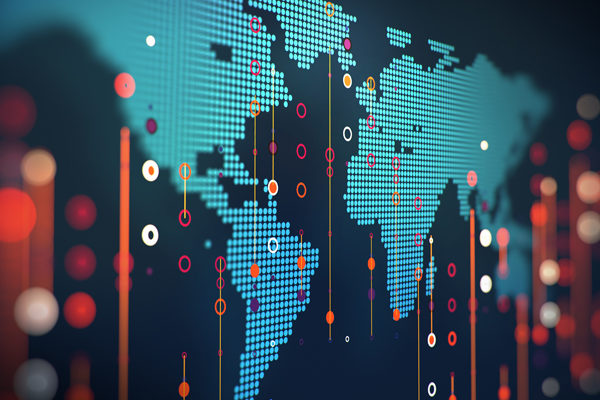 Big Data quality challenges
The characteristics mentioned above cause the quality of the data to go through various challenges. Also, these cause companies to present problems to extract real and high quality data, from sets of large, changing and complex databases.
However, this changed with the arrival of big data and it is with this system that all the information of each area of ​​a company can be structured. Among the quality challenges facing big data are:
Multiple sources and data types
The world of data is very extensive and because of this, sources, data types and complex structures have proliferated. Therefore, this has made integration work difficult.
Some data sources that relate to big data are:
Mobile data

Internet data

Experimental data

Internet data of the objects

Sectoral data of specialized companies
Among the types of data are:
Unstructured data. Documents, videos, audios.

Semi-structured data Software, spreadsheets.

Structured data.
Data volume
When talking about multiple sources, we talk about a very large volume of data and it is for this reason that the application of a data quality process is complicated within a considerable time.
The complicated thing about this is to collect, filter, integrate and obtain high quality data quickly because transforming unstructured data into structured data takes a long time.
A lot of variability
The data today are subject to mobility, so its validity lasts a short time and to solve the variability that it presents requires specialized processing in conjunction with an analysis based on that data. Erroneous conclusions can cause mistakes in decision making.
Unified data quality standards
In 1987, the International Organization for Standardization published the ISO 9000 standards with the aim of guaranteeing the quality of products and services, but it was until 2011 when it released the ISO 8000, a standard that verifies the quality of the data.
The data quality offered by big data is a key point within any company, since it provides competitive advantages and prevents strategic and operational errors based on the erroneous data to avoid serious consequences.
Big Data with Visual Mexico
You obtain a complete structured data solution with Visual Mexico, because we have a platform that allows companies to integrate all the activities applying a method that best fits in their business practices.
Infor birst is a platform that can be implemented and produce benefits quickly and with an excellent return on investment.
Currently, information is the engine of all companies and it is very important because it has a direct impact on the success and competitiveness of the company. Data management benefits each of the agents involved, executives, employees, analysts, customers and suppliers.
Companies must face the new challenges in a way that reinforces the analysis of their data to make better decisions that allow them to meet the demands of the market.
In Visual Mexico we offer a profitable and efficient solution, we talk about Infor Birst an innovative business tool, which combines the properties of big data with those of business intelligence, which makes it a platform that helps to understand and optimize internal processes in less time.
This cloud platform is designed to implement automated procedures under a comprehensive approach, which connects the equipment and applications throughout the company thanks to its analytical and information network. Therefore, with Infor Birst it is possible to obtain a broad vision of the company that favors decision making.
Having a high-performance database helps improve the productivity and performance of companies that is directly reflected in their success. It is for this reason that a solution like Infor Birst is the best option because it responds efficiently to any activity and challenge, guaranteeing the ability to obtain a significant return on investment (ROI).
Infor Birst and Big Data a guaranteed solution
Today, companies face various challenges due to the increasing competitiveness in the business sector and to remain valid they must face the best way. The most viable way is through specialized software, which adapts to your work model as a tool capable of optimizing your processes.
By purchasing Infor Birst, any company can enjoy benefits that impact its production, digitalization and evaluation. It is designed to streamline business procedures, data exchange for flexible and quality management.
Many of today's companies are characterized by carrying out a focus on the supply chain because this process is what gives them profitability in the market. However, globalization drives a labor company where each of the agents involved from suppliers to customers is incorporated.
As we have mentioned throughout this blog, big data is the optimized response of a company's data, which has been cataloged as a mass data storage system.
When you combine big data technology with Infor Birst, you can increase the functionality that each one has. Both allow updates, check, update data easily and in real time.
As you well know, business software is a management platform, which grants control over each area that includes production, distribution, accounting and finance, as well as human capital. That is, the main benefit it provides is to increase the efficiency of any company.
More and more companies are making use of this type of systems and, in addition, the business proposal offered by big data is presented to enhance the competences of both technological resources.
Infor Birst and big data can merge their capabilities, the first data structuring and the second business management functions. In this way, the benefits of both are multiplied in a bidirectional line, in which they provide effective solutions to any company that combines in its processes.
Infor Birst and Big Data connection
Infor Birst alone provides multiple benefits to those companies that implement it, this includes the management of data in each area. However, big data is responsible for the mass storage of all information, which is why combining them is a cost effective option.
Together they offer various solutions that fit the activity of any company. Their raw material, the data generated from the company's processes, helps them obtain results of sales analysis of the product or service to determine if the production chain needs adjustments, customer behavior research, supplier choice more suitable for the purchase of raw materials, etc.
For its part, Infor birst offers a series of elements that make every business an intelligent business. These are:
Patented technology.

It is structured under advanced algorithms that support analysis with faster delivery time and without requiring a greater effort.

Analytical network. Connect centralized and decentralized equipment with analytical service.
Modern structure in the cloud. Solution that fits any development.
Data analytics Structured and reliable data at business speed that eliminates erroneous data.
Experience without interruptions. Birst allows all kinds of analysis to generate reports related to any area.
Big data and Birst are an effective method to deepen the results that increase efficiency and business advantages.
In these times, big data and data analytics have become essential terms in the business world, they are part of the new technologies that support improving the strategies of any sector, directing companies towards an advanced level of the use of tools that improve your competitiveness.
In short, all companies must include the benefits of big data and Infor Birst to their processes, which guarantee greater performance in data storage and in turn, greater efficiency in the analysis of data performed by staff, performing its activities quickly, on time and integrated.
Smart business practices demand a virtual network to support your database and analytics, as it allows you to update and optimize the ways of working by developing a modern structure. With Infor Birst it is possible to implement the above thanks to its design, which creates a set of analytics that share a common structure.
Business models are constantly evolving and these types of systems become strong support allies in the automation of processes and in the registration of data that improves the activity of each area and in general, the global productivity of companies.
Through intelligent data management software with a minimum margin of error, the performance of the management, analysis and interpretation of the data increases significantly, which leads to successful decision making and creates an information network Reliable, structured, interconnected, dynamic and updated.
The integration of big data and the Infor Birst system is a guarantee investment that improves the performance of the activities of each company by having a complete vision of the data that give the guidelines of success in the business world.
In Visual Mexico we offer solutions based on the processes of each company. That is, our technology is oriented to the specific needs of each company, therefore we provide quality results.